Areas of Curriculum
Sensorial
Each sensorial material isolates one quality, such as size, volume, width, length, touch, temperature, weight, color, shape or sound. Repetition is encouraged to allow the child to achieve mastery.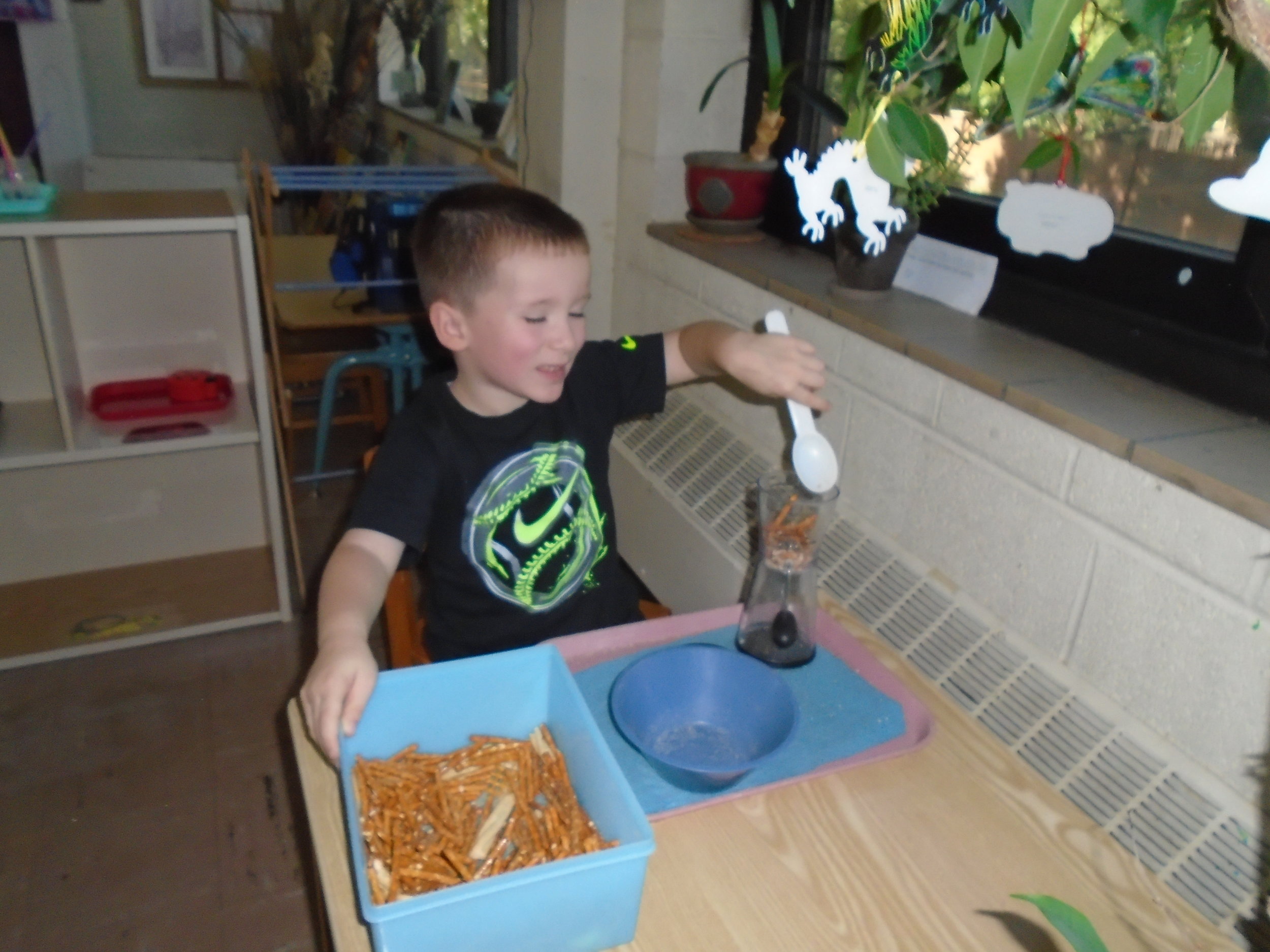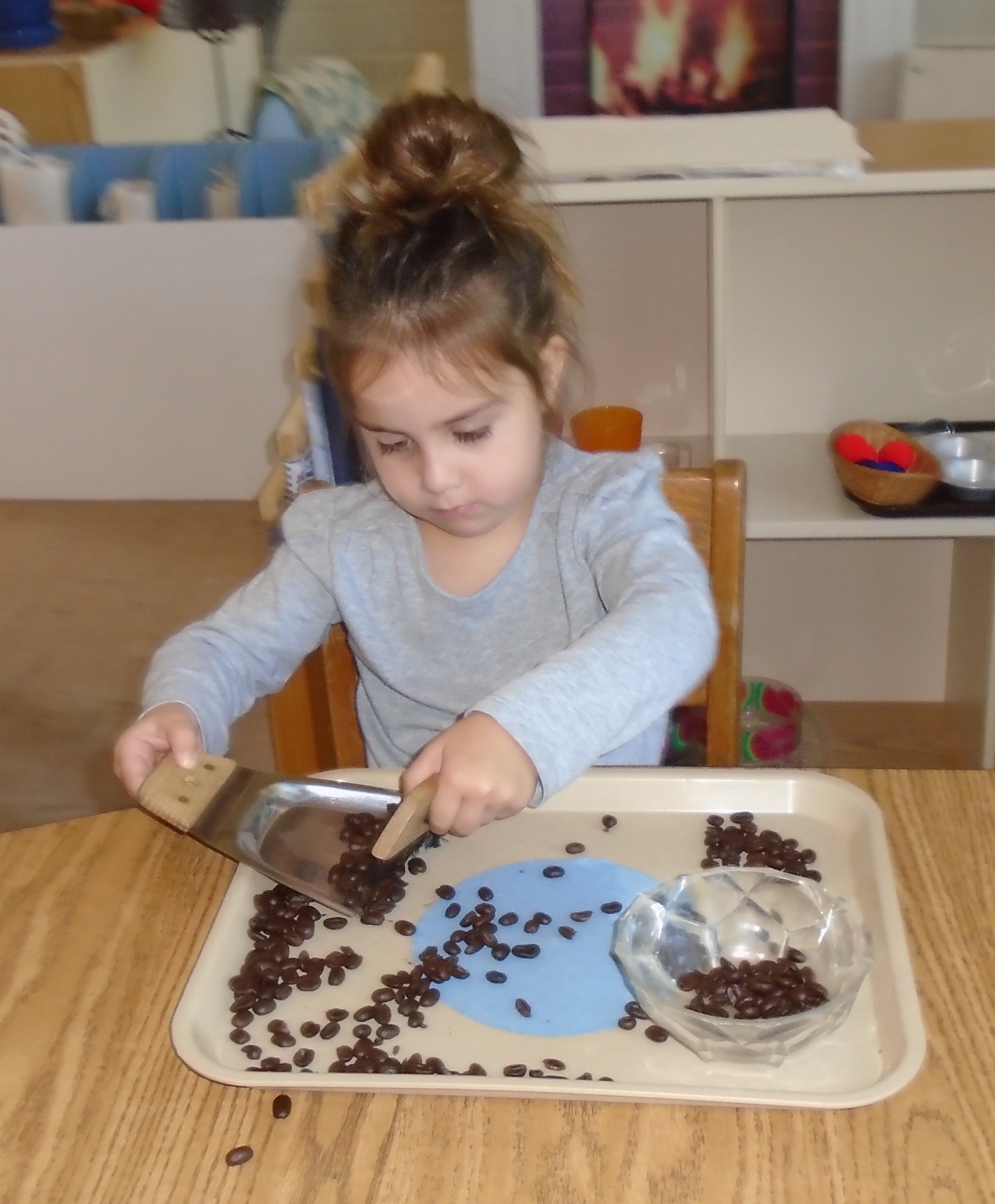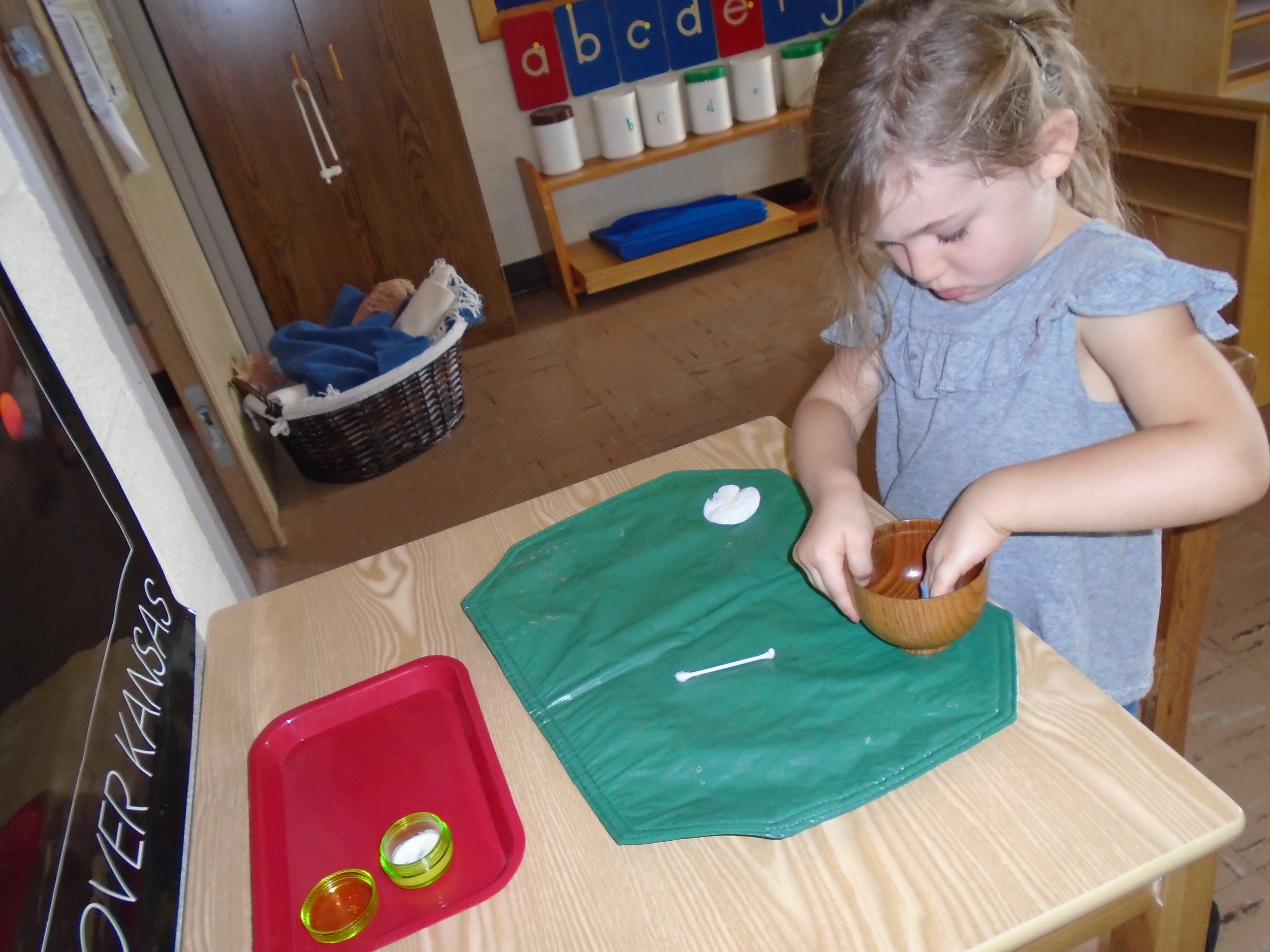 Practical Life

Activities a child encounters in daily living, i.e., pouring, sorting, matching, sweeping, polishing, grinding, etc. These exercises build self-esteem, fine motor, focus, and concentration.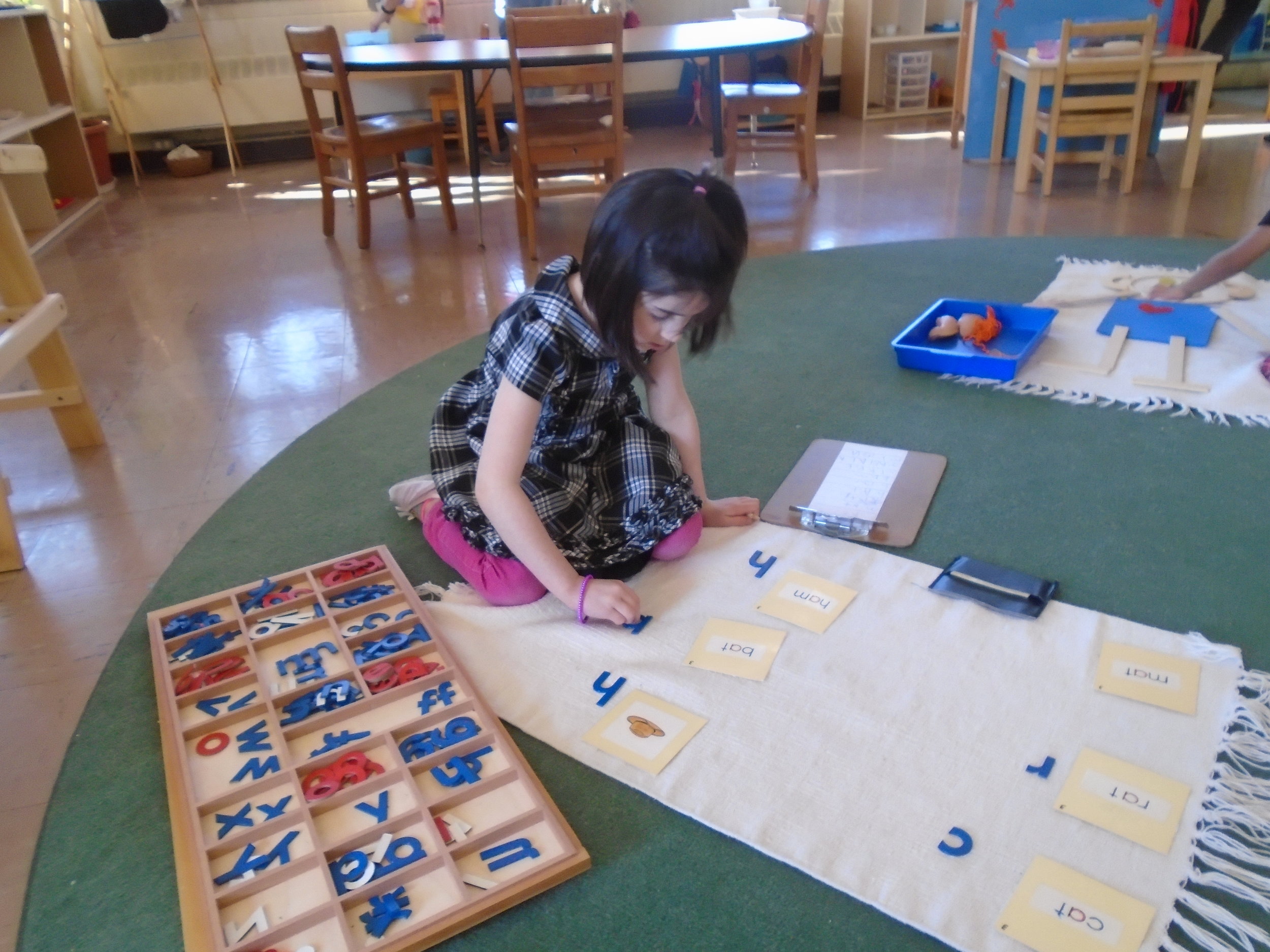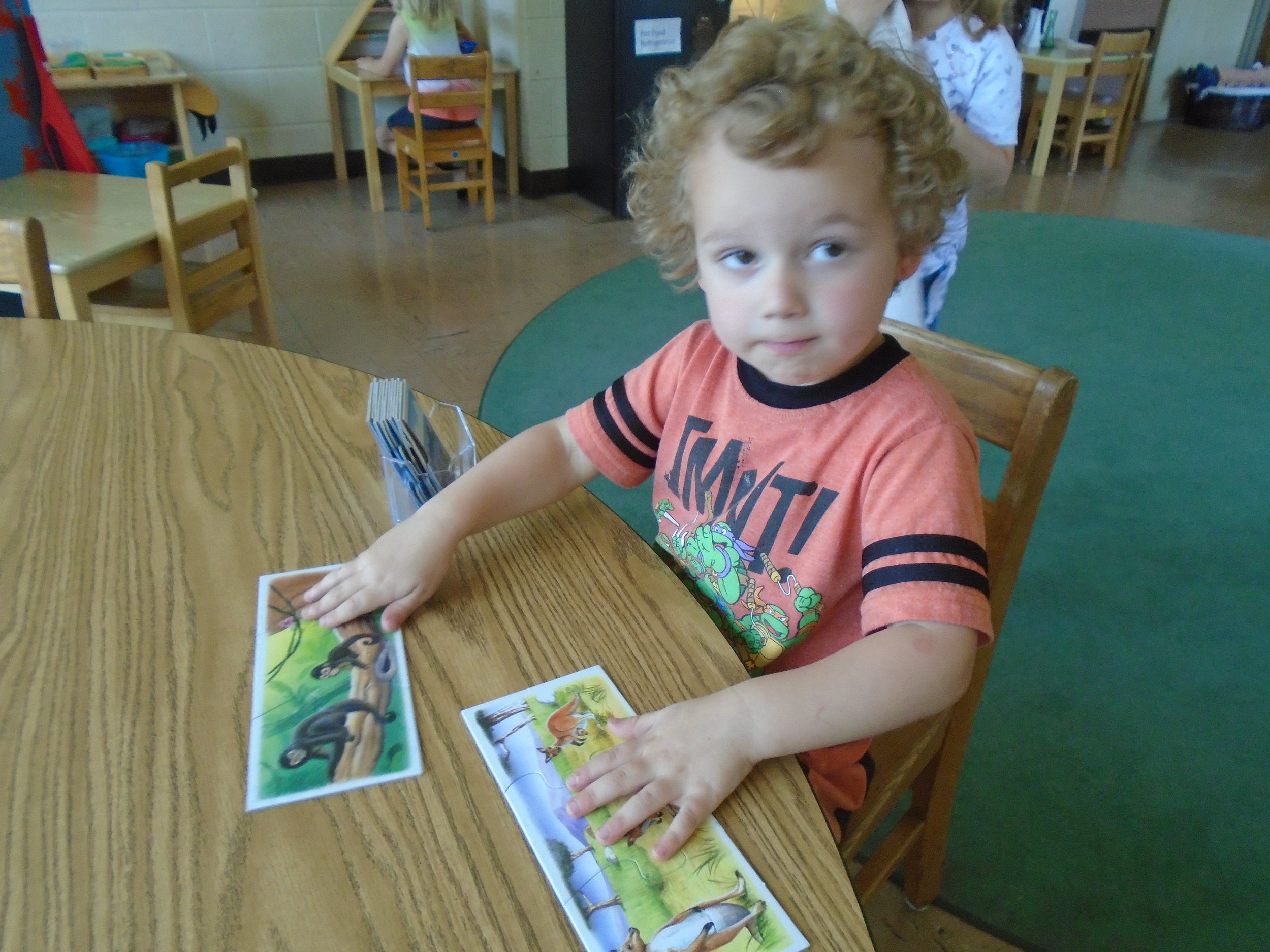 Language/Writing
Children are immersed in language throughout the day at Discovery School. They participate in conversations, songs, poems, stories and discussions. The alphabet is taught phonetically as a foundation for reading. Writing skills are learned with both Montessori and Handwriting Without Tears materials.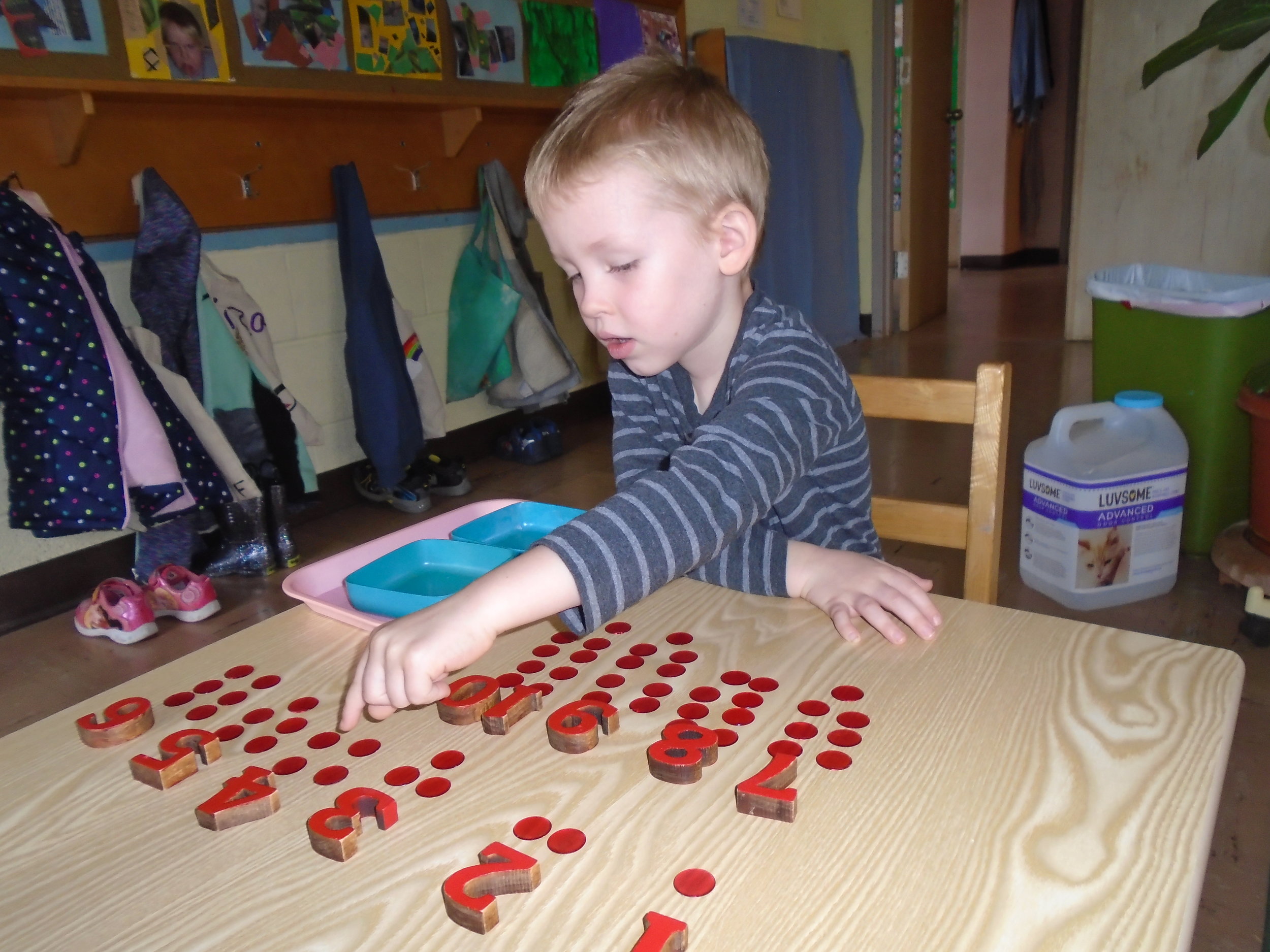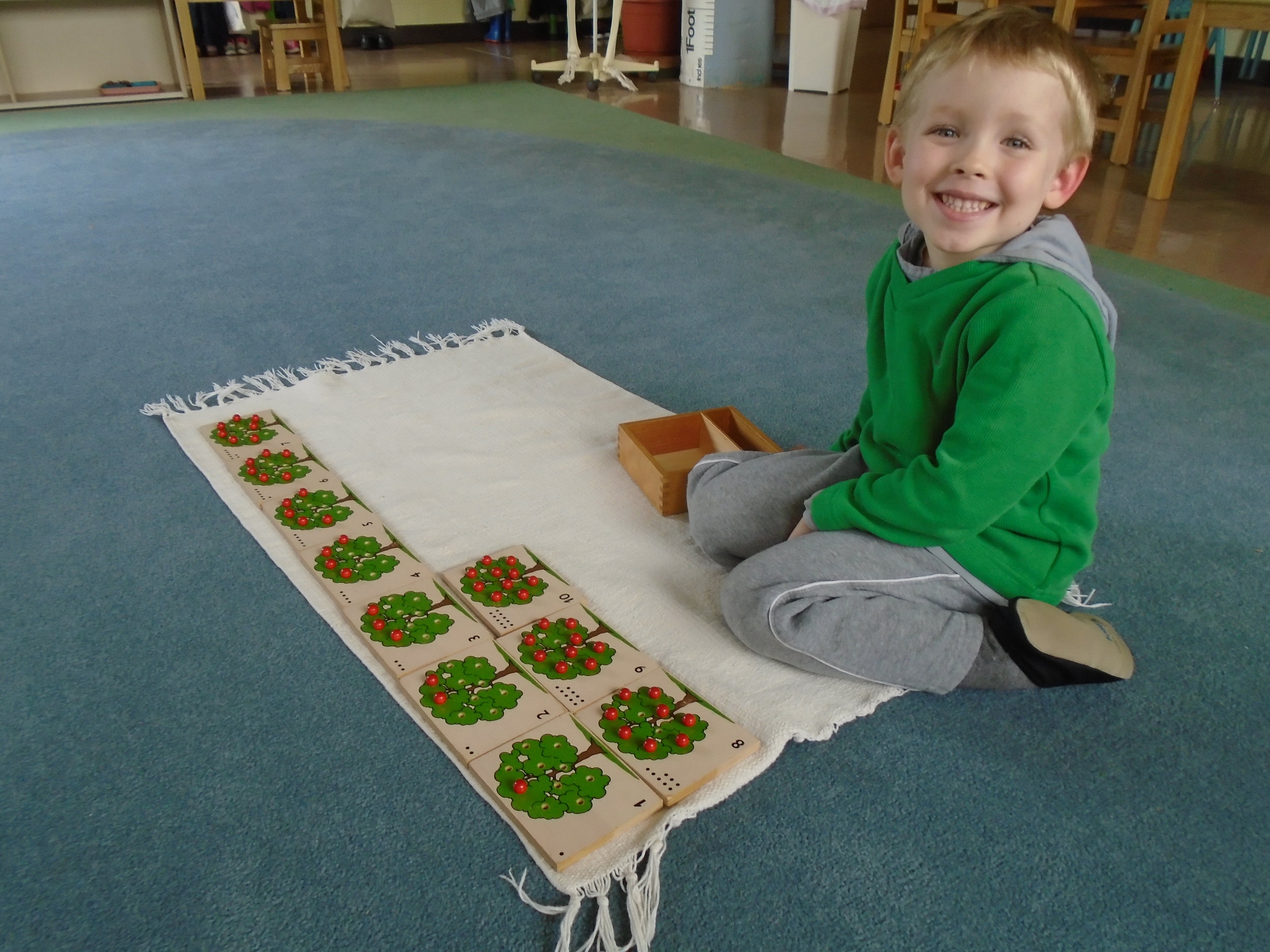 Mathematics
Basic mathematical foundations of order, sequence, patterns, relationships, quantity and dimension are developed in the Practical Life and Sensorial areas. Now the child is ready to go on and add numerical value to the concepts already absorbed.
Geography/Culture, Art, and Science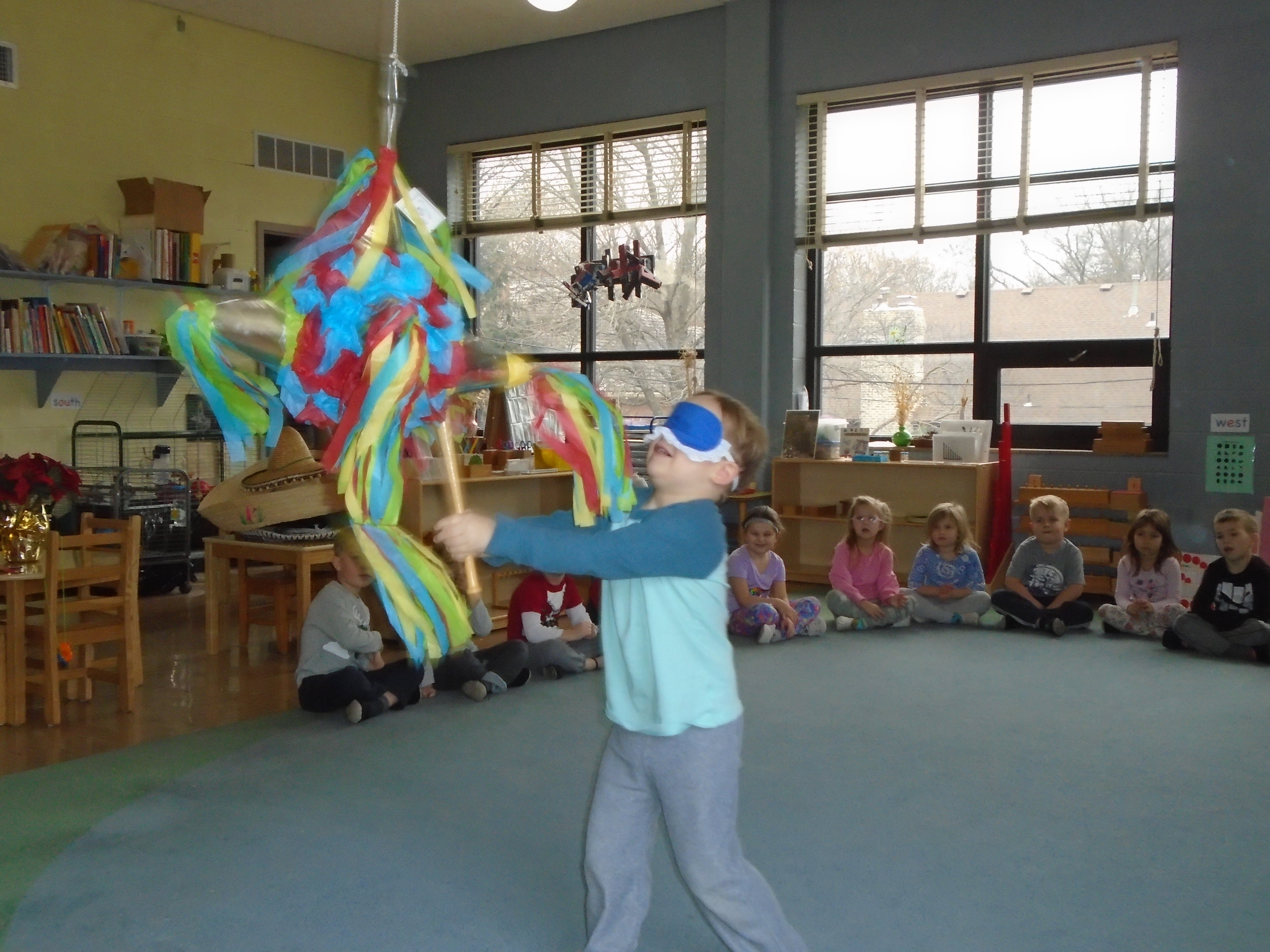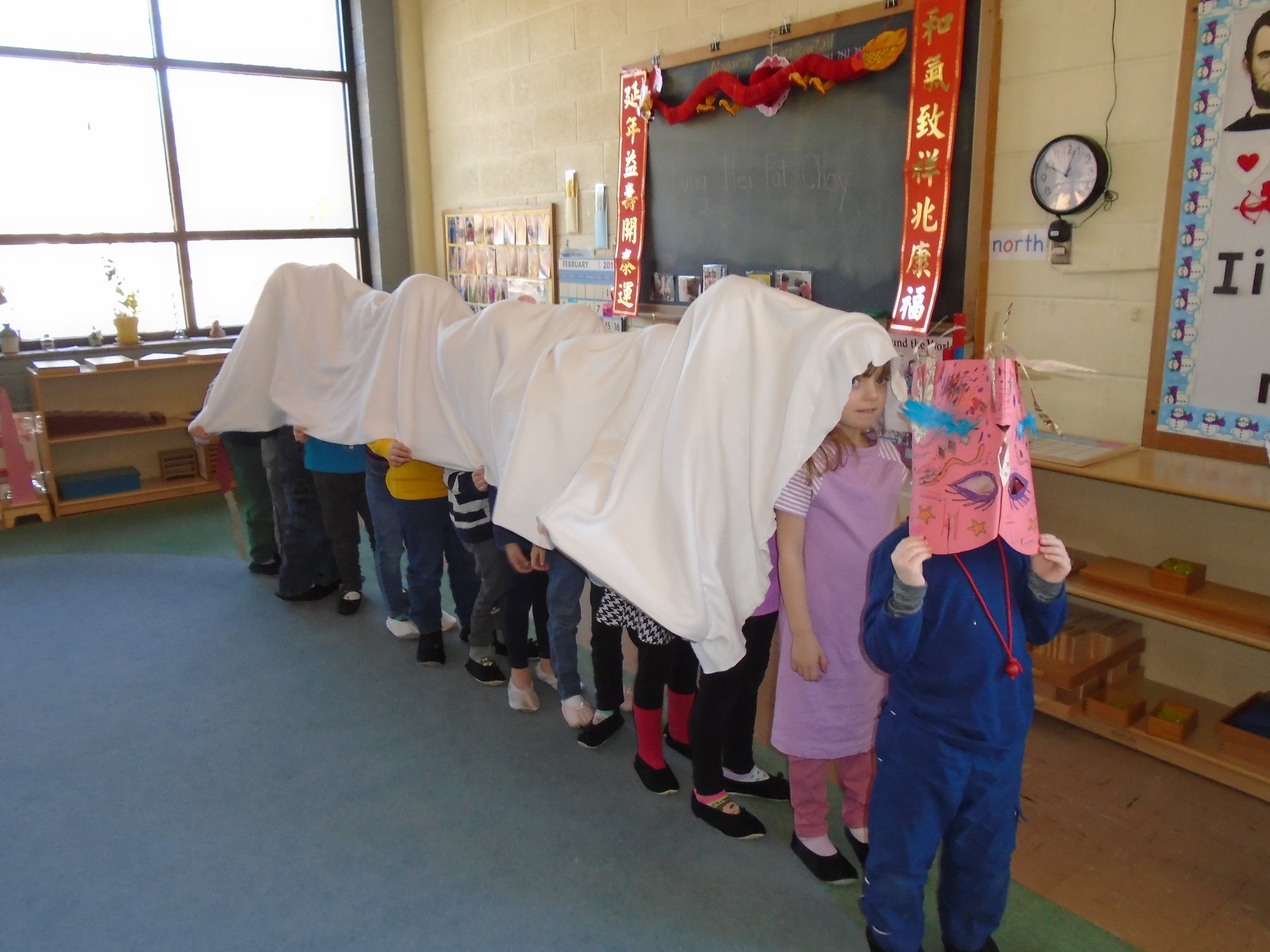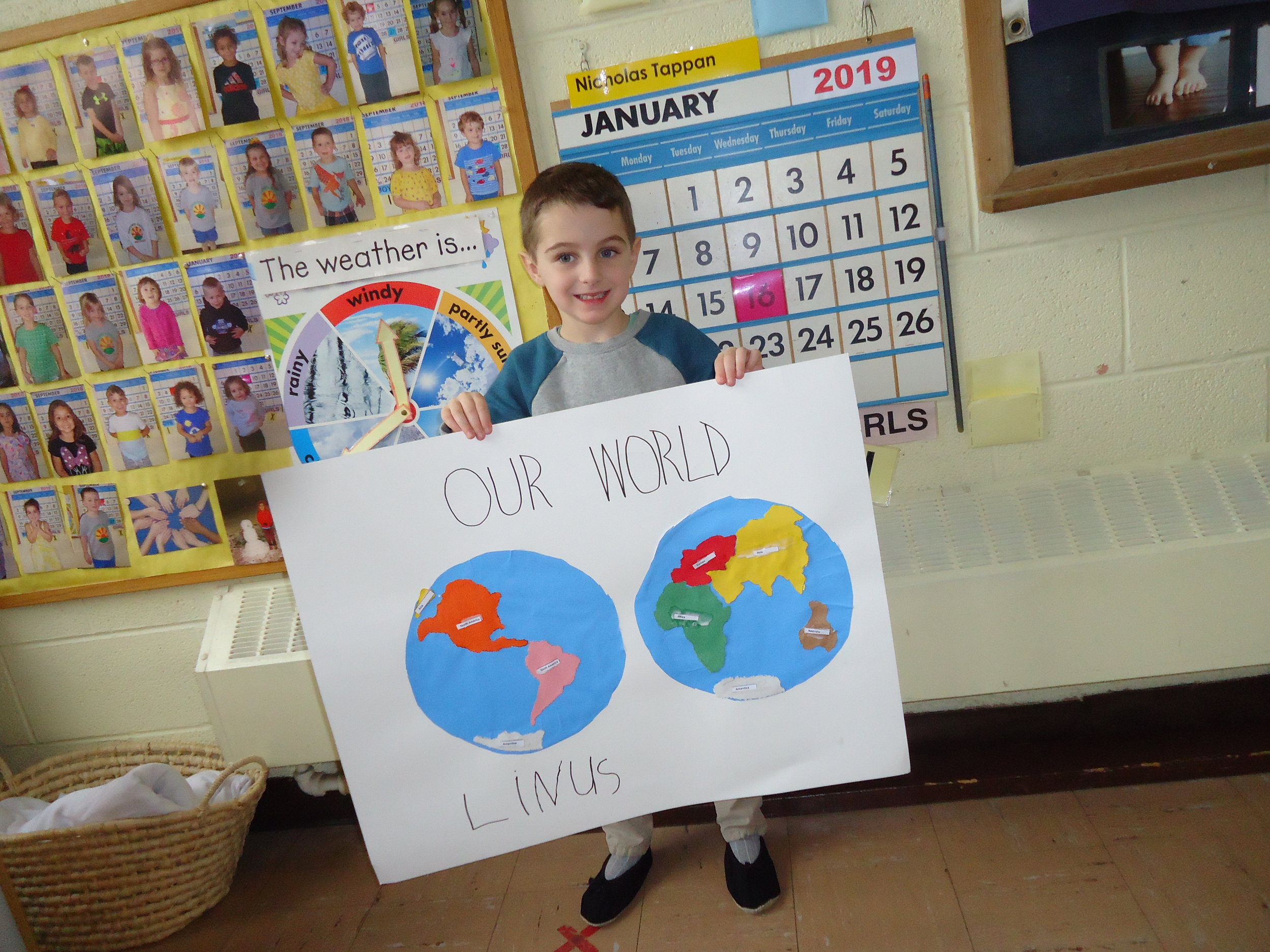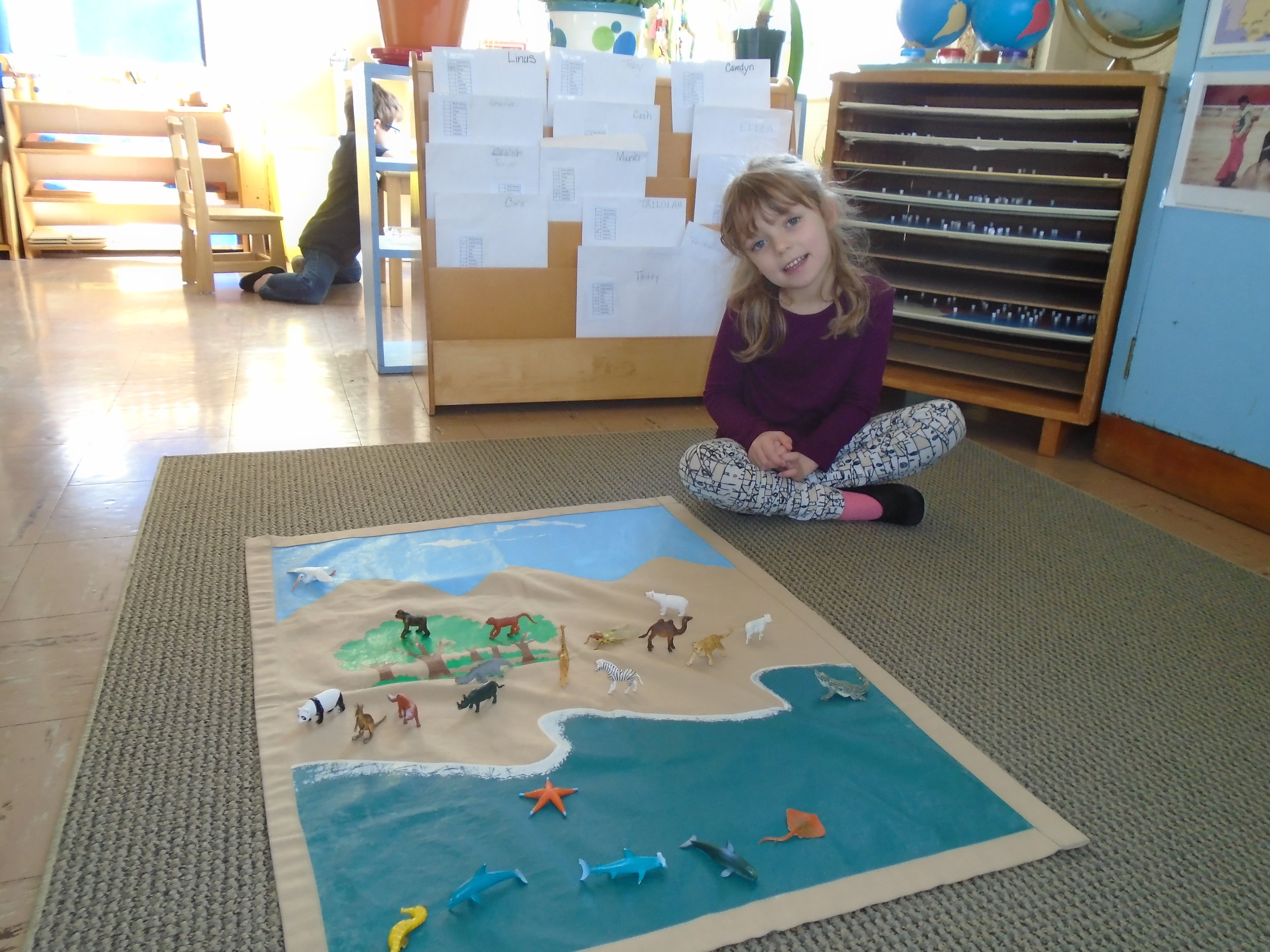 Materials in these four disciplines are included in the classroom environment. Children learn continents through puzzle work, land and water forms with hands on activities, and people, places and cultures throughout the entire curriculum.


Art has multifaceted activities which teach mediums, tools, individual creativity, and artists.


Science is found throughout our classrooms, indoors and out. Children learn about the animal families through the care and maintenance of our classroom pets and outdoor creatures. Our many gardens and plants are maintained by the children. Science experiments are introduced as Science experiences throughout the day.